The Salvation Army Gift Appeal
0%
achieved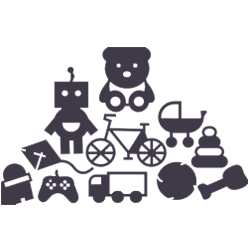 so far we've collected
Help us reach our goal of 2,200 toys worth $55,000
Christmas is the Salvos' busiest time of year, when more than 300,000 people in need turn to us for help.
A couple of years ago, Amy* was one of these people. Heavily pregnant with her third child, Amy's husband passed away from a terminal illness just a week before Christmas.
"It was such a hectic time and hard to do normal things for the kids like Christmas presents. And I couldn't face going shopping to buy food," she says.
The Salvos stepped in with food hampers and toys for the kids. This gesture managed to bring "a real sense of magic and fun" to the family's first Christmas without their beloved husband and father.
Your toy donation will bring the comfort and joy so desperately needed by people like Amy who are experiencing crisis this Christmas. So thank you for giving hope where it's needed most this Christmas.
*Name changed
Follow us on social media:
Proud member of: © Simply Giving - All Rights Reserved Worldwide
Australia's most used & trusted online toy drive facility. Donate a toy to a child in need.
ABN 56 114 321 327
14 Binney Road, Kings Park, NSW, 2148